Grimsby Intermediate Snooker League

Grimsby Intermediate Snooker League
News Report
League Reports
Author: Jim Litchfield, 08/12/18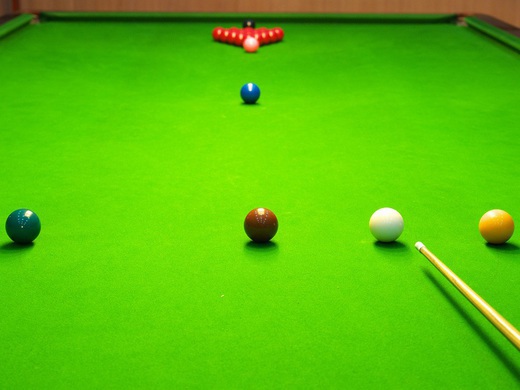 Report by Jim Litchfield. 6th December 2018.

Clee Cons A of the A League of the GY Cars sponsored Grimsby Intermediate Snooker League, must be sick of seeing Snug Fit Grimsby after going there again this week, Scott Gibbins (56) and Ryan Knox opening the scoring for them at the Westlands side with a 2-0 win, but with Rick Thornton and Dan Howard then Rob Wraith (27) and Danny Rock getting 2-0 wins for the home side gave them a 4-2 win their first of the season.
Michael Dent (23, 21) and Robert Hunter set the ball rolling for Ray Edmonds D, when they played host to stablemates Webbonet sharing the first board 1-1 with Craig Rowbotham and John Parrott, Alan Brown and Bob Reeves put the "visitors" in front winning 2-0, and with Dave Webster and Steve Green sharing 1-1 with Steve Ellis and Abs Momin, the IT crowd got a 4-2 win.
John Lough (23, 22) and Albert Potterton got the match underway for Peter Hogarth & Sons at home to Carr Lane A, with a 2-0 win, Mike Emerson and Pete Kuzemczak made it three sharing 1-1 with Alan and Arthur Young, and with Ian Hogarth and Brian (Hotshot) Hotson (34) taking the last two they cleaned up with a 5-1 win.
A 2-0 win by Mark Graves (32) and Andy Aisthorpe helped Locate Supplies Cons to a 4-2 win at Clee Home Guard, after Nige Emmerson (44) and Steve Fisher had shared 1-1 with Mark Stevens (26) and Nick Mason and before Jonno Webster and Phil Marshall's 1-1 draw with Macca Dutton and Martin Cave.

Lowly Clee Home Guard Graduates of the B League, tore into a five frame lead at mid table Clee Cons C, thanks to Gary White with Craig Allerston then Pete Mitchell (23) and David Richardson winning 2-0 each, Rob Smith and Dave Colley got the fifth sharing 1-1 with Rob Willerton and Ian Arding, who save the whitewash for the home side, the visitors going away with a 5-1 win.
Ben and Glen Leggett opened the scoring for Carr Lane B when they played host to Cromwell A sharing the first board 1-1 with Brad Moforth (20) and Jeff Leak, the visitors also took the next three thanks to Adam Metcalf and Dave Bird winning 2-0, Warren Fenwick (21) and Simon Timpson got the next sharing 1-1 with Jon Leggett and Lee McFarlane, Crommy going away with a 4-2 win.
Nigel Mumby and Steve Piggott set the ball rolling for Westlands D at home to Hainton Renegades drawing 1-1 with Kev Deighton and Brian Davies, but that was as good as it got as the visitors took the rest, Paul Evans with Aaron McHugh (23) then Stuart Tuplin and Pete Chisnall winning 2-0 each giving them a 5-1 win.
It looked like a draw was on the cards when West End D entertained Ray Edmonds S, the first four frames being shared Paul Topham and Stuart Wilkinson sharing 1-1 with Gary (22, 27) and Lee Dannatt, then Darren Roche with Dave McMullan drawing 1-1 with Steve Arnold and Andy Forward (23, 21), but with Mick Forward and Pete O'Connor taking the last two for the visitors they went away with a 4-2 win.
A West End derby saw the coppers come out on top, "visitors" West End B opening the scoring with a 2-0 win by Shane Smith (29, 22) and Peter Leather, but the "Cs" levelled the score thanks to Connor Dixon and Terry Steel (22), unfortunately the "Bs" were players short handing the last two to the "home" side giving them a 4-2 win.
Follow the site to get the latest news and results straight to your email